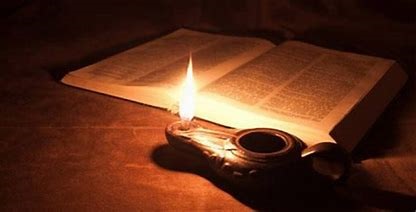 "And it came to pass, while Saul talked unto the priest, that the noise that was in the host of the Philistines went on and increased: and Saul said unto the priest, Withdraw thine hand." 1Sam 14:19
Why do you suppose the Lord's priest was holding Saul back? Was it caution? Fear? Waiting for the right sign? Experienced discernment? I do not know. But what I do know is he was telling Saul to wait when it was time to go.
What has the Lord shown you that needs to be done?
What holds you back from doing it?
I recall a quote I heard from Bro. Lyndell Kincaid years ago, "On the plains of hesitation rest the bones of countless millions, who at the point of victory sat down to rest–and there resting, died."
The scripture tells us, "Behold, as the eyes of servants look unto the hand of their masters, and as the eyes of a maiden unto the hand of her mistress; so our eyes wait upon the LORD our God, until that he have mercy upon us." Ps 123:2.
Not only should we be willing to do what our God shows us, but willing to do it when He wants us to do it. Waiting for a convenient season is not the best way to serve our Lord who died on the cross of Calvary for our sakes. I wonder, have we ever stopped someone from doing God's will? Our words, our advice, our example, while well meaning can be a hindrance. I strongly doubt the priest in 1Sam 14 was working for the Philistines, but Saul finally had to tell him that he'd had enough talk and to get out of his way. (See Haggai 1:2-4)
How many believers are still in the "valley of decision" because of, because of…hmmmm…there's an excuse that fits each one of us. Isn't there. Would you like to see the salvation of the Lord? He is willing and able. 1Sam 14:23. In fact, I was reminded by my daughter Sharon this morning that His hand is already preparing the way.
Let me finish by relating to a meeting I attended many years ago. It was a gathering of missionaries in the mountains of Mexico, in a little village where you still had to hand draw water out of a well. We were frustrated by the lack of visible results after years and years of mission work. As we reviewed our procedures, methods, etc, our conclusion was unanimous: "Just do it." We wait on the Lord and do what He said. It's that simple.
Results and increase are His business. After twenty plus new churches, all self-supported, all led by Mexicans, all sending out their own missionaries to their own people, we say that it looks like we made the right decision.
Has the Lord laid a burden on your heart to do something? Just do it. Leave everything else up to the Lord.
written by <swdalrosptl@gmail.com>