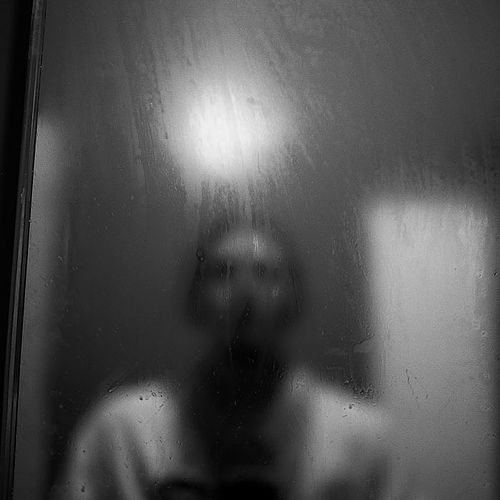 In August of 2021 I published an essay on the contrast between Continuationism and Cessationism titled "A Study on the Pneumatika". In that essay I briefly put forward the argument that 1 Corinthians 13:8-13 is commonly misinterpreted and misapplied by the Cessacionists to 'prove' that tongues and signs have ceased when 'the perfect' – AKA: The Bible – was completed. I pointed out a few significant flaws with that interpretation and posited a more accurate explanation for the text. However, this text has long captivated my interest because it is intriguing to me on at least two levels. First, it is a fascinating study on the dangers of proof-texting. And second, it is an even more fascinating study on the value of 'cross-referencing'.
On the proof-texting front, I know of very few examples that are more patently contrived than this one. As much as I truly wish this passage were prescribing the cessation of the 'charismatic gifts', I find it mind-boggling that well-informed Biblical scholars can draw that conclusion from the text. It seems to me that they must be straining with all their might and squinting very hard to see a temporal cessationist proof in this text. As profound as our disagreement might be with continuationism, I find it unconscionable to so blatantly disregard the clear, obvious meaning of this text.
I will quickly rehearse the typical cessationist interpretation: Prophecies and tongues are temporary gifts that are to be done away with when that which is 'perfect' is come; that is to say, when the Bible is completed, because at the time of the writing of 1 Corinthians Chrisitians were seeing through a dark mirror (an incomplete Bible) but when the Bible was completed they would see perfectly clearly and would no longer need any of the signs that accompany the special knowledge and prophecy given for the completion of the Scriptures. James 1:23, 24 cross-references the glass (mirror) metaphor making it clear that it refers to the word. To summarize, when the Scriptures were completed all special gifts related to giving evidence to the authority and power of the Biblical authors ceased, meaning that today we no longer have the gifts of tongues, interpretation, healing, and wonders. 
This is as close to a proof-text as the Cessationists have, so it is no wonder that they are reluctant to acknowledge that they are completely misinterpreting it. And I sympathize. I also would love for this text to actually be saying what they purport it to say. But wanting it to say something is not the same thing as it actually saying it. Rather, quite the opposite. We should be very wary when we desperately want something to be so. We should also be careful with foolish obstinance. We should honestly and sincerely analyze the text and not just obstinately hold to a convenient interpretation.
For those that are willing to sincerely consider an actual exegesis of the text and honestly entertain the possibility that they might be wrong, let's move past how badly I think the text as been misunderstood and what I don't think it means, and make a positive case for what it does mean and how it should be understood.
At the end of chapter 12, Paul proposes what we could call "a third way" to the dilemma of the gifts. The Corinthians were disputing over the value of their unique gifts, some feeling superior and others inferior on the basis of the gift they had been given. It appears that the gift of tongues had become the most valued and coveted of all the gifts, so Paul explains several main points: One, all gifts are a bonafide manifestation of the Spirit. It is the same Spirit who gave the flamboyant speaking gifts as well as the low-key gifts of helps. To disdain the gifts that are not eye-catching is to despise the Holy Spirit. Second, the diverse assignment of the gifts does not imply any hierarchy. Everyone in the church was as much part of the body, regardless of their function. Paul explains that if anything, those that had the less desirable gifts should be more honored. And third, although the individuals were equal, the gifts themselves followed a necessary order with Apostleship at the start and tongues at the end. (v. 29, 30) He then makes an imperative statement: "covet earnestly the best gifts." That is to say, each member should strongly desire the maximum expression of the Spirit that they could faithfully discharge. God doesn't want any slackers. However, Paul immediately points out a third, and more excellent way: Charity. 
Charity excels all gifts, both in value as well as effectiveness. Whatever one might accomplish with any gift, no matter how much better that gift was, he could accomplish far more with nothing but charity. And without charity he couldn't actually accomplish anything. So while the gifts were amazing, and one should stretch for the best gifts possible, they must all be bathed and watered with charity to amount to anything, and those with little gift or the least gifts could excel those with much or much better gifts if their charity were fervent. So much so, that the hyperbolic ideal of each gift is utterly vain if charity is absent. Of the many advantages of charity, the fundamental advantage is that charity never fails. All other gifts (not just the charismatic gifts) are temporary. Even mighty faith and hope are steadily aging to the point of their ultimate expiration. 
The reason for the permanence of charity and the temporality of everything else is inherent in themselves. Charity is complete already. It is perfect already. It is the perfect virtue, the truest reflection of God. God is love. Whereas faith, hope, knowledge, prophecy, miracles, tongues, and all other spiritual gifts and virtues are inherently incomplete. Faith is believing in what is not yet seen, meaning that when it becomes visible, faith — by its very definition — ceases to be. Hope is the earnest expectation of what is not yet present, meaning that when it becomes present, hope ceases to be. Knowledge is the understanding of what isn't obvious, but when all truth is obvious, knowledge ceases to be. Prophecy is informing others of what they don't know, but when everyone knows, prophecy ceases to be. There is no arbitrary nature to these; their expiration is not a capricious decree of God, it is a simple fact of their composition. All the gifts have a 'half-life', some age faster than others perhaps, but they all age by virtue of what they are. But Charity only grows broader and longer and deeper and higher, also by virtue of what it is. 
All of these gifts are aging to extinction, not because of some internal flaw or cosmic charismatic clock, but because of an external force that is out of sight and past the horizon. An ominous epiphany identified as "The Perfect". Its approach is what is flattening the gifts and its introduction will result in their cessation. Not just the cessation of some gifts; the cessation of all gifts, and faith, and hope. The only thing that is not sucked over that event horizon and consumed is charity. But, in spite of the Corinthians' likely reaction to this concept, this consummation of all gifts is not a tragic event but a fabulous one. Paul likens it to the inevitable and desirable maturing of a child into man. While the man forgoes the pleasures of the child, he acquires the incomparable benefits of being a man. Likewise, when 'the perfect' arrives we will be bereft of the fabulous gifts of the Spirit, but we will gain incomprehensible blessings that will make those gifts less than quaint memories. 
The mechanism behind all of this, both the current necessity and significance of the gifts and virtues as well as the impending cessation of all of them is laid bare in verses 12 and 13. Here also we are given the first and only indication as to what 'the perfect' is, at least the only indication found in this epistle. The mechanism is quite simple: Revelation. The gifts are critical components of temporal Christianity because we have imperfect revelation. We currently see ourselves imperfectly in the mirror of the Scriptures. We don't see everything and what we do see, as James points out, we forget quickly. This is not an observation of the time then present of the Apostle, this is a present tense observation. It is curious that evangelicals who take all similar statements in the present continuous tense, coincidently interpret this as past simple. Is the parallel metaphor in James also past simple? Do we no longer forget what we see in the Scriptures? And if seeing darkly is past, then does that mean that we actually do see everything perfectly and always remember everything we saw? Who sees everything perfectly? Every Christian? Or just the Cessationists? So do we now "know as we are known"? Do we now see "face to face"?
The Scriptural and obvious answer to these questions is a resounding "NO!" Any other answer is absurdity and guile. As fantastic as the New Testament is, it is not seeing "face to face". If that were true we wouldn't be arguing over the interpretation of this text, or hundreds of other texts that we are not sure what exactly they mean. At best we still see through a glass darkly. But the Scriptures do prophesy of a future when we will have complete understanding that will render gifts of knowledge and prophecy superfluous.
Beloved, now are we the sons of God, and it doth not yet appear what we shall be: but we know that, when he shall appear, we shall be like him; for we shall see him as he is.

1 John 3.2
After those days, saith the Lord, I will put my law in their inward parts, and write it in their hearts; and will be their God, and they shall be my people. And they shall teach no more every man his neighbour, and every man his brother, saying, Know the Lord: for they shall all know me, from the least of them unto the greatest of them, saith the Lord.

Jeremiah 31.33, 34
…if by any means I might attain unto the resurrection of the dead. Not as though I had already attained, either were already perfect: but I follow after, if that I may apprehend that for which also I am apprehended of Christ Jesus. Brethren, I count not myself to have apprehended: but this one thing I do, forgetting those things which are behind, and reaching forth unto those things which are before, I press toward the mark for the prize of the high calling of God in Christ Jesus. Let us therefore, as many as be perfect, be thus minded: and if in any thing ye be otherwise minded, God shall reveal even this unto you. Nevertheless, whereto we have already attained, let us walk by the same rule, let us mind the same thing. Brethren, be followers together of me, and mark them which walk so as ye have us for an ensample. For our conversation is in heaven; from whence also we look for the Saviour, the Lord Jesus Christ: who shall change our vile body, that it may be fashioned like unto his glorious body, according to the working whereby he is able even to subdue all things unto himself.

Philippians 3.11-21
But now let us come to perhaps the most conclusive cross-reference in the entire Bible. I don't know if there is a more parallel duo of texts than 1 Corinthians 12:27-13:13 and Ephessians 4.7-16.
But unto every one of us is given grace according to the measure of the gift of Christ. Wherefore he saith, When he ascended up on high, he led captivity captive, and gave gifts unto men. And he gave some, apostles; and some, prophets; and some, evangelists; and some, pastors and teachers; for the perfecting of the saints, for the work of the ministry, for the edifying of the body of Christ: till we all come in the unity of the faith, and of the knowledge of the Son of God, unto a perfect man, unto the measure of the stature of the fulness of Christ: that we henceforth be no more children, tossed to and fro, and carried about with every wind of doctrine, by the sleight of men, and cunning craftiness, whereby they lie in wait to deceive; but speaking the truth in love, may grow up into him in all things, which is the head, even Christ: from whom the whole body fitly joined together and compacted by that which every joint supplieth, according to the effectual working in the measure of every part, maketh increase of the body unto the edifying of itself in love.

Ephesians 4.7-13 (excluding vs. 9 & 10)
Notice the common elements between these two passages: Each given gifts. Some apostles, some prophets, some evangelists, some pastors and teachers. The gifts are for the perfecting of the saints and edification of the body. The gifts continue until the 'perfect' has come. We should not remain children, but rather grow up. And the ultimate virtue by which all things are done is love. This could be a summary of either passage. The only meaningful distinction between the two is that Ephesians spells out what 'the perfect' is, while 1 Corinthians only alludes to it, albeit in complete harmony of the identification given in Ephesians. It is stunning that this obvious connection is discarded for no other reason than to perpetuate a tenuous proof-text. If we ever needed a good reason to be suspicious of proof-texting, this is a compelling one.
So, what is 'the perfect'? The perfect is the total unity of the faith and the complete knowledge of the Son of God, the perfect man, the attainment of the measure of the stature of the fulness of Christ. When that comes, when that is a reality, then all gifts cease. Not because 1 Corinthians says so; because Ephessians says so. Observe: God gave the gifts TILL (v. 13) we all come in the unity… etc. etc. Just as 1 Corinthians says, "we know in part and we prophesy in part. But WHEN that which is perfect is come, then that which is in part (prophecy, knowledge) shall be done away with."
The best Cessationists are able to muster is pointing out the parallel mirror metaphor, which the proper interpretation does not reject. The mirror absolutely is the word of God. Exactly! And therefore is not 'the perfect'. When 'the perfect' is come, the darkness of the glass which necessitates the gifts will be superseded making the gifts superfluous. If the glass (the Scriptures) were not as seeing darkly there would be no need of teaching. We would all simply read with perfect, face to face understanding and comprehend. Perfect understanding isn't only out of reach of some Christians, it isn't the experience of any Christians in all of history. The implication of this Cessasionist interpretation is that First Century Christians were inferior in their understanding than those of the 21st Century. That is very difficult claim to substantiate, even if they segregate the Apostles into a special category to whom the implication would not apply.
A concise proof-text would be very helpful in putting this controversy to bed, once and for all, wouldn't it? No. Actually, it wouldn't. That is the siren song of the proof-text. In reality, they seldom accomplish much of anything in the way of persuading anyone but the already persuaded, even when they aren't horribly disfiguring the true meaning of the text. After years of conversing with Continuationists, I haven't found any argument or any proof to be persuasive. Once a person has experienced something, it is nearly impossible to convince them that their experience isn't what it felt like. You might as well try convincing someone who is dripping wet that they didn't just walk in out of a rainstorm. And when it is more than a half of a billion who have the same experience, then it is even harder. And it isn't just feeble minded, immature thrill-seekers. This huge company includes some of the most serious and intellectually sound scholars of Christendom. This is a major reason I am averse to proof-texting. It implies that there is some short, simple evidence that essentially by itself refutes not only the lived experience of millions of people and their sincere spiritual insight, but that are too silly and blind to have seen; or worse, to cynical or craven to submit themselves to. Proof-texts effectively make the claim that "Unlike those that disagree, I believe the Bible, I submit to the Bible, I have found the shortcut to perfect understanding." Proof-texts demand that everyone look into an immense and complicated world through a tiny peephole, and accept our description and extrapolation of everything they cannot see based solely on that faint sliver of perspective. Continuationists are as loath to do that as Cessationists are to accept an extrapolation of what can be seen through Mark 16.17.
I am not aware of any legitimate proof-text that substantiates either perspective on this issue. I understand the appeal of the Continuationist doctrine, and I wish I could concur with them. I am often troubled by the thought that I might be behaving like so many people who experienced the ministry of Jesus, who ate the bread, received the healings, but somehow where unable to get past their skepticism and intellectualism and so they denied their own lived experience. But at the same time, I am just as concerned that these beloved Continuationist brethren might be behaving like so many people who experienced the ministry of Jesus, who ate the bread, received the healings, but somehow were able to ignore or even deny the true power of God being offered and rather only fixate on the bread and the physical healing. It troubles me that they are able to overlook vast amounts of fraud and fakery. It also troubles me that I am predisposed to dismiss occurrences of true signs of the Holy Spirit. It is too common for Cessationists to paint all of them with the broad brush of quackery and mass histeria. I suspect that this is a conclusion based on an infinitesimally small sample size.
There are hundreds of millions of adherents, many formerly skeptical of the claims, who give testimony of seeing and experiencing signs and tongues; far more than those that witnessed and testified of the miracles of Jesus and the Apostles. And when we examine the denouement of Continuationism, it is irrefutably Christian and Apostolic in its Theology, Patriology, Christology, Pneumatology, soteriology, harmatiology, misiology, bibliology, doxology, ecclesiology and teleology. Cessationists and Continuationists can quibble over emphasis and particulars, but neither is a movement away from the God, the Christ, or the Spirit of Scriptures. And each should be duly recognized for upholding important aspects of Christian doctrine, practice, and experience that the other fails to emphasize. Irrespective of this, I am not ambivalent to the dispute. I definitely have a viewpoint. So while I don't think that Continuationism is the downfall of Christianity (not by a long shot), I do think that there are some serious doctrinal objections to it. But these should be treated fairly and proportionately, and we should not burn down proper hermeneutics for the satisfaction of a simplistic, short-sighted, ill-conceived proof-text.