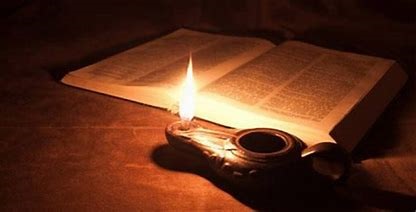 I don't like to preach or teach because of what I find in the headlines of the morning newspaper. Although I've been tempted to do so. I remember when Hurricane Katrina blasted New Orleans. The pulpits were filled with preachers trumpeting God's judgment on that modern Sodom. Actually, I don't see a difference between New Orleans and NYC, Los Angeles, Austin, San Antonio, or even Warsaw. When we see evil brought upon sinners, it may be God's judgment, it may be the natural consequences of sin, it may be the result of stupidity (Building a city where hurricanes are wont to come ashore is…well, not the brightest move. Don't blame God. Look in a mirror if you're looking for someone to blame.), or it may be "time and chance" in a world corrupted by sin. I would direct you to Jesus's words on the issue, "Or those eighteen, upon whom the tower in Siloam fell, and slew them, think ye that they were sinners above all men that dwelt in Jerusalem? I tell you, Nay: but, except ye repent, ye shall all likewise perish." (Lk 13:4-5) When the wicked suffer, in order to lay it to God's account with any degree of confidence, I need prophecy. You know, God said He would do it, so He did. For example, such is the case with Doeg, the Edomite.
The prophecy itself is not to be found in 1Sam, but in Psalms. As with David and Achish, the direct reference is in the title to Psalms 52, "To the chief Musician, Maschil, A Psalm of David, when Doeg the Edomite came and told Saul, and said unto him, David is come to the house of Ahimelech." Ahimelech, the priest, lived in the city of Nob, where David received bread and the sword of Goliath before fleeing to King Achish of Gath. (1Sam 21). While there, we observe, "Now a certain man of the servants of Saul was there that day, detained before the LORD; and his name was Doeg, an Edomite, the chiefest of the herdmen that belonged to Saul." (21:7) When David saw Doeg, he knew he would tell Saul and thought this could be trouble, but he didn't do anything about it. (1Sam 22:22) What could he do? What would you do? How could he have guessed of the slaughter that would later come at Doeg's hand?
Later, in pursuit of David, Saul becomes enraged as David remains one step ahead of him. He's convinced there is a traitor in the camp feeding David intel. (22:6-8) Enter Doeg, the Edomite. He proves his loyalty to Saul by telling Saul about Ahimelech's aid to David, but as far as I can tell, it is not all true. (v. 22:10 w/ 22/15) Ahimelech did not inquire of the Lord for David. Is this a small thing? Maybe, but I don't think so under the circumstances. As we shall see, life and death hung in the balance. The scriptures tell us, "The wrath of a king is as messengers of death: but a wise man will pacify it." (Prov 16:14) Rather than pacify the wrath of the king, Doeg implicated Ahimelech in David's alleged conspiracy. Doeg stirred Saul up and advanced himself to a position in Saul's eyes far greater than "chiefest of herdmen" (21:7) He became Saul's instrument of a great slaughter. Need a murderer you can trust? Doeg's the man. "And the king said to Doeg, Turn thou, and fall upon the priests. And Doeg the Edomite turned, and he fell upon the priests, and slew on that day fourscore and five persons that did wear a linen ephod. And Nob, the city of the priests, smote he with the edge of the sword, both men and women, children and sucklings, and oxen, and asses, and sheep, with the edge of the sword." (1Sam 22:18-19)
Now, what's this got to do with headline news? I am somewhat aghast when I see the news. On one hand, I just don't want to look anymore, on the other I need to keep a finger on the pulse of the society in which I live. At times I wonder, "Where is the God of judgment?" (Mal 2:17) But these thoughts are a weariness unto the Lord. He is where He's always been. On the throne and in control. When when Doeg's judgment came (Ps 52:5), and it did come, it was in due time and in perfect measure. Now, my sins were not as bad as Doeg's. At least I don't think so. My guess is you feel the same way about yours. But let me remind both you and me that in order to be forgiven Christ Jesus had to die on the cross of Calvary to pay the price they had accrued. That verse in Ja 2:10 comes to mind, "For whosoever shall keep the whole law, and yet offend in one point, he is guilty of all." Yep. And 2Pt 3:9 also "The Lord is not slack concerning his promise, as some men count slackness; but is longsuffering to us-ward, not willing that any should perish, but that all should come to repentance." My sin, and yours, was so bad in the eyes of God that Jesus had to endure the judgment for sin, death, because of it. My sin and your sin are not a as bad as Doeg's? It seems facts speak to the contrary.
So today's headlines are filled with ever an ever increasing number of Doeg's doing what godless men naturally do. Their reasoning is not to be found in logic or nature but in their nature. The harm they will do should be no surprise, "Ye serpents, ye generation of vipers, how can ye escape the damnation of hell? Wherefore, behold, I send unto you prophets, and wise men, and scribes: and some of them ye shall kill and crucify; and some of them shall ye scourge in your synagogues, and persecute them from city to city: That upon you may come all the righteous blood shed upon the earth, from the blood of righteous Abel unto the blood of Zacharias son of Barachias, whom ye slew between the temple and the altar." (Mt 23:33-35) On and on it goes and will continue to go until the that day when the Lord has promised to make all things right.
But that day has not yet come, and for us I see something beyond a stoic acceptance of persecution here. I don't think Jesus's question in Mt 23 was rhetorical, "How can ye escape the damnation of hell?" This is what we're about. This is our part. We are the current "prophets, and wise men, and scribes" sent by God with the gospel of Christ so that others, who are no more the enemies of God that we were, can escape certain damnation of hell. We persuade those like Doeg or Saul of Tarsus to flee to Jesus, the Savior of the World.
"Therefore if any man be in Christ, he is a new creature: old things are passed away; behold, all things are become new. And all things are of God, who hath reconciled us to himself by Jesus Christ, and hath given to us the ministry of reconciliation; To wit, that God was in Christ, reconciling the world unto himself, not imputing their trespasses unto them; and hath committed unto us the word of reconciliation. Now then we are ambassadors for Christ, as though God did beseech you by us: we pray you in Christ's stead, be ye reconciled to God. For he hath made him to be sin for us, who knew no sin; that we might be made the righteousness of God in him." 2Cor 5:17-21